AMBASSADOR DR DUŠKO LOPANDIĆ
Ambassador Dr. Duško Lopandić graduated from the Faculty of Law in Belgrade, and received his master's and doctoral degrees from the University of Paris I (Pantheon-Sorbonne) in the field of European law.
He was the ambassador of the Republic of Serbia to Portugal, as well as to the European Union in Brussels. He performed, among others, the functions of Assistant Minister of Foreign Affairs and Assistant Minister of Foreign Economic Relations in the governments of the Republic of Serbia. He led Serbian delegations in numerous multilateral negotiations, such as the conclusion of the CEFTA agreement, the conclusion of a stabilization and association agreement with the EU, as well as Serbian membership in the World Trade Organization. He was also a member of the negotiating team for the membership of the Republic of Serbia in the EU. He works as Chief of Strategic Planning and Analysis at the Ministry of Foreign Affairs.
Ambassador Dr. Lopandić has collaborated with numerous research institutions and faculties in the country and abroad and published over a hundred books, professional and scientific papers on EU topics, regional cooperation and international relations. He was elected full professor of international public law. He has published about thirty books and over a hundred articles in the country and abroad on various professional topics (European studies, international law, regional studies, etc.), textbooks and works in the field of history and genealogy.
He was the Vice President of the European Movement in Serbia (ЕMINS) and chaired the Forum for European Integration of EMINS. In 2003, he received the European Movement in Serbia award for "Contribution of the Year to Europe".
Some of Dr. Lopandić's publications:
Possible Europe and the years ahead, the EU, Serbia and the world in change
European Union between Nation and Integration, EU, Balkans and Serbia
Regional Initatives and Multilateral Cooperation in the Balkans
Trade policy of the European Union and Yugoslavia
La Communauté économique européenne et la Yougoslavie
Nemanjići, rulers and the time of the Serbian Middle Ages
A time of splendor, a time of darkness – diplomats in the whirlpool of history
Serve your dear fatherland – From the history of Serbian diplomacy 1804-1914
Dynasties that ruled Europe – interesting genealogies
Purple from the empire – Roman emperors from Serbia and the Balkans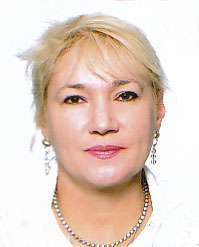 Prof. Dr Gordana Gasmi is a Research Fellow at the Institute of Comparative Law and Full professor at the University Union "Nikola Tesla" in Belgrade. She has published numerous books, scientific essays and expert papers in the field of theory of law, the European law and policies and international law. She speaks and writes in English and French, and has a working knowledge of Italian. Prof. dr Gordana Gasmi has worked extensively with international governmental and non-governmental organizations across a wide range of professional activities, covering research, academic and advisory expert functions.
She is an active participant in numerous international and domestic scientific conferences and was a lecturer at the Summer School of European Foreign Policy in Berlin, organized by the German Institute for Foreign Affairs (www.dgap.org ). She is a member of the Scientific Committee and the Visiting Professor at the Law Faculty, Cluj Napoca, Romania and at the Law Faculty of the University in Istanbul. She is a President of the Managing Board of NGO Pandora in Montenegro (www.pandora.com). She was also a guest lecturer at the Center for Geo-Strategic Studies at the Sorbonne, at the Ecole Normale Superieure in Paris and at the Law Faculty of the University of Montesquieu in Bordeaux, France.
Prof. dr Gordana Gasmi, in her capacity of the Council of Europe and the UNDP expert, held numerous seminars on universal human rights issues in more than ten countries of Europe and Asia. Besides her research and professor's work, she has more then twenty years of professional experience with harmonisation of legislation with the EU Acquis, in law drafting and in related preparatory work for the EU association/accession, including policy implementation and coordination among stakeholders in Serbia and in the region. Prof. Dr Gasmi has over twenty years of experience in providing high level expert advice and training on EU integration and harmonization of national laws with EU Acquis directly for the Governments of the region, within the donor-funded projects. Prof. dr Gasmi was engaged in the preparation and implementation of national policy documents/papers and action plans in line with the EU Acquis, including related negotiations and coordination. Prof. dr Gasmi possess direct experience in the EU accession process, since she has been appointed as a Special Advisor, who provided advice and analytical support to the SAA negotiating team of the State Office for EU integration of Serbia & Montenegro in 2005/2006. In recent period, she is also dealing with gender equality research and academic writing on European standards of combating violence against women and domestic violence, as well as with certain international business law topics.
Books and articles:
"Soft Law in the EU Legal System", Belgrade, co-authors Rodić I. & Prlja D.,
pp. 285, 2021.
"Quo Vadis EU? – Relevant Legal and Institutional Factors", Belgrade, pp. 319, 2016.
"Council of Europe Convention on preventing and combating violence against women and domestic violence – Legal Commentary of the Convention", Belgrade, pp. 122, 2012.
"Theory of Law and fondamentals of legal system of the EU", Belgrade, pp. 412, 2012, 2013, 2014, (reprint)
"EU Law and Institutions", Belgrade, pp. 320, 2008,
"Mapping of Ex-ante Policy Impact Assessment Experiences and Tools in Europe" – UNDP, Bratislava,2007
"EU reforms – Institutional aspects", Belgrade 2004, Friedrich Ebert Stiftung
"Harmonization with the EU definition of SMEs – guidelines for Serbia in the field of state aid", Scientific Journal "Law and Economy", No 7-9/2008, pp. 662 – 674., 2008.
"EU Principles on State Aid in the context of Stabilization and Association Process – Guidelines for harmonization in Serbia", Scientific Journal "Finance", No 1-6/2007, Bgd, pp. 65 – 95
"EU State Aid- EU Guidelines on National Regional Aid for the period 2007–2013.", Collection of proceedings, Law Faculty of the Belgrade University, 2011, pp. 74 – 89
"The Development of Public Procurement in Serbia & Montenegro in the context of EU Stabilization & Association process", SCEPP", PLAC I / SCEPP, Belgrade, 05/2003
"Commentary of the Law on Public Procurement of Serbia", co-author with D. Prlja, Poslovni zbornik, Belgrade, 2005. 250 pp.
"The Development of Company Law in Serbia and Montenegro", SCEPP", PLAC I / SCEPP, Belgrade, 09/2003.
Mr. Svilanovic graduated Law and got his LLM by the Law School of the University of Belgrade and defended his PhD in Law at the Union University in Belgrade. 
He has a longstanding experience in the non-governmental sector (Centre for Anti-War Action and Belgrade Centre for Human Rights), years in academia (teaching at the Law School of the University of Belgrade and Union University in Belgrade) and politics (president of the Civic Alliance, political party), in the parliament (MP for 6 years in the Federal Parliament of Yugoslavia and in the Parliament of Serbia) and in the national government (Minister of Foreign Affairs), as well as in the regional (Stability Pact for SEE and Regional Cooperation Council) and international organizations (OSCE and UNECE). 
In his own words: "In my career, I was building compromises and I was also in a position to make responsible political and managerial decisions, meaning to lead decisively."
As Secretary General of the Regional Cooperation Council (2013-2018), he had an opportunity to prove his ability to lead an inclusive regional organization, in particular when sensitive issues were on agenda. During his six years in this position, RCC became first all-inclusive organization in SEE, with substantially changed portfolio of the organization, new personal policies and financial management manual. As a result, RCC became the largest regional intergovernmental organization in SEE and is responsible for coordination and monitoring of the Multi-Annual Action Plan for a Regional Economic Area (MAP REA) in the Western Balkan. To this development-oriented organisation, he added strong rule of law and security component, establishing South East Europe National Security Authorities, SEENSA, then South East Europe Military Intelligence Chiefs, SEEMIC, then Regional platform for P/CVE and FTF and finally Integrated Internal Security Governance, IISG, with its three pillars: WB Countering terrorism, WB Countering serious crime and WB Border Security Initiative. These initiatives were instrumental in supporting the governments from the Western Balkans and SEE in dealing with migration. 
During his time in RCC, he was also member of the High-Level Group for the reform of the Energy Community Secretariat, led by the former president of EU Parliament Jerzy Buzek. This report contributed to the structural changes in the Energy Community and towards development of a new vision much more influenced by the environmental standards and therefore oriented towards increase use of renewables among the member states.
As a Coordinator of OSCE Economic and Environmental Activities (2008-2012), he learned to be a member of a bigger team which contributes to the efforts and successes of the biggest regional organization in Europe. He was developing programs of activities and projects which aimed to contribute to prevention of conflicts and support post-conflict recovery through economic and environmental development in a sustainable manner.
As Minister of Foreign Affairs of the Federal Republic of Yugoslavia and later the State Union of Serbia and Montenegro (2000-2004) and as President of the National Council for Cooperation with ICTY, he negotiated country's membership to the Council of Europe and had the honour of signing the European Convention of Human Rights and the Charter of the International Criminal Court.
As member of the International Commission on the Balkans (2004-2005), so called "Amato Commission", he was cooperating on drafting of the report dealing with the unresolved Macedonia name issue, functionality of Bosnia and Herzegovina and the status of Kosovo.
He is currently member of the Abkons Advisory Board, one of the leading consulting agencies in the Western Balkans.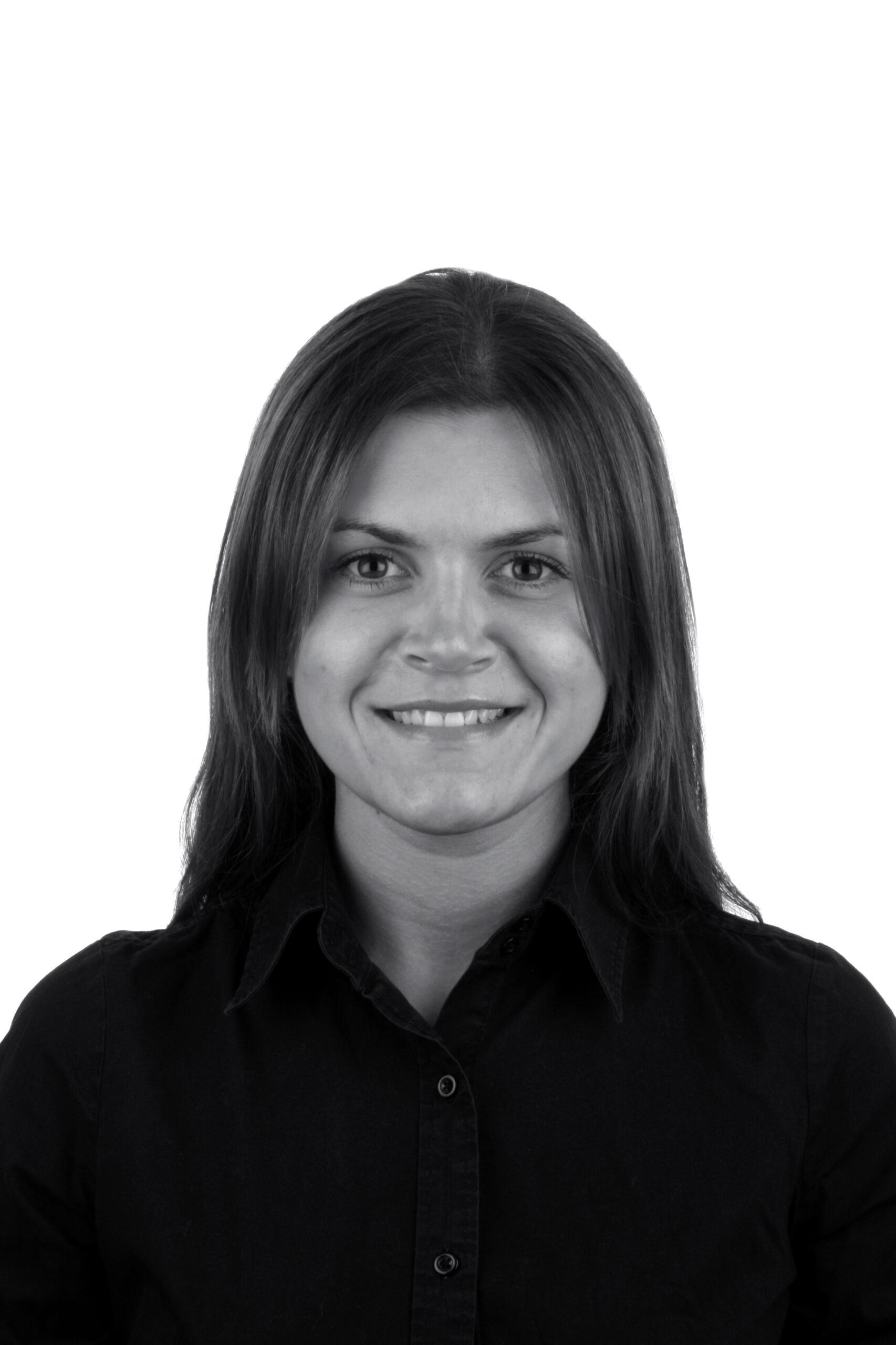 Nina Ninkovic is a resource security specialist. She has cooperated with international institutions, the nongovernmental sector as well as various education centres in order to spread awareness of the importance of natural resources and their rational use.
She has graduated from the European University in Belgrade and got her master's and doctorate degree in Geneva, at "Geneva School of Diplomacy and International Relations". Master thesis on "Energy security to 2030; The future with Biofuels" enables her to work with the GIVEH, an NGO based in Geneva, and in cooperation with it publishes her first article. After completing her master's program, she enrols in doctoral studies at the same school. Her PhD in Global Water Security gives her opportunity to collaborate with Jean Pierre Lehmann, a famous professor and expert in economics, with whom she has published several articles for the Washington's newspaper The Globalist, as well as common participation in conferences, and membership in the think tank Evian Group.
Upon her return to Serbia, she worked in the country and abroad on research and locating of natural resources with a scientific team from Serbia. Also, in the Ministry of Labor, Employment, Veterans and Social Affairs, where she worked on projects that provided help to migrants as well as vulnerable groups. She is a founder of a non-governmental organisation "Citizens of today" which primarily deals with environmental protection and conservation of natural resources.
Published works: 
The Globalist

, "Tibet and the 21

st

Century Water Wars", Jean-Pierre Lemann and Nina Ninkovic, 11 Jul 2013

https://www.theglobalist.com/tibet-and-21st-century-water-wars/

 

The Globalist

, "India's Food Crisis: A close-up", Jean- Pierre Lehmann

and Nina Ninkovic

, 1 Septembar 2013

https://www.theglobalist.com/indias-food-

crises-close-up/

 

The Globalist

, Is it Time for Ethiopia?, Nina Ninkovic, 26 Decembar 2013.

 

'Peace and Prosperity through World Trade: Achieving the 2019 Vision' – Fabrice Lehmann and Jean-Pierre Lehmann,

Water Resources: A National Security Issue for the Middle East

,  Cambridge University Press, 2010, str 216-219 
If you share our vision of a community of professional and creative people, join our team and support our research projects.